StreetPool:

Winning at 8 Ball

When evaluating an opponent do not assess his skill compared to yours, based on the number of games you have won over the last five or so. Do evaluate his stroke, stance, and most important how well he appears to control the Q ball. Fancy English is not necessarily an indication of a very talented player.

Frequently a good player will appear to only be having a "run of luck". I have known some pretty good players who almost never use English or draw but they always appear to get the easy shots -- it must be luck. No, it is control of the Q ball using the energy of the stroke to control where the ball will come to rest. These players are boring to watch but they usually go home with most of the money. @Road Warrior 2009

Give your Honey a Stick for Valentine's Day, or click on the second image to get Jr. a stick. Click on any image below to go directly to that product.

Click here to see a naked white chick shoot a great trick pool shot.

What is StreetPool?

Great enjoyment awaits anyone picking up a cue stick and playing a game of pool at a local Pub. Everyone, having experienced the thrill of playing Pool with friends or strangers in a neighborhood Bar, knows the adrenelin rush of "StreetPool".
Most of today's active players caught the "Bug" playing in a local bar or club. Gone are the days of Pool Rooms and Billiard Parlars where players generally had to come with, or arrange to meet felllow players. Today you only need to find a place, a little bar with an active table, and put your "quarters up", or name on the chalk board. Then take your turn at challenging the standing champion. It's exciting to face unknown opponents, win or lose, and enjoy the competition.
Learning and enjoyment of the game is lifelong. Great fun awaits all who embrace an afternoon or evening playing a few games of "8" ball with friends and strangers alike. Novices and seasoned players feel the attention of spectators, while in the "limelight" on the Table for one game, or more, as opponents are dispached. It's exciting to hold a busy table for many games on end. No real gambling is necessary beyond possibly playing for an occational beer. Those who know the thrill of "StreetPool" don't need Vagas. However, some may prefer joining a local league which, with victory, can take any team to "Sin City", and a national league championship. Organized leagues, such as the APA, offer anyone dedicated to the sport access to those spectacular events using a system of handicaps to make all things possible.
Countless stories and experiences accompany everyday play. Share yours by e-mailing: Click here to send your article to us . Don't wait or hesitate; get out and play. Put your quarters on the table, or name on the board, and watch those players ahead of you. Assess their skills and style. Learn from others, and plan your strategy. Everyone improves by challenging better players. So, "Break'm up, and Enjoy! "StreetPool"@Pokeman 2009.
---
---
Click here to return to Dime Home Page.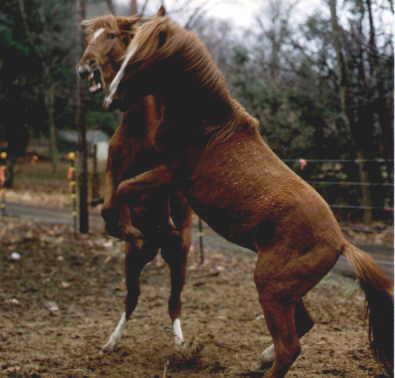 To see a short video of Uno de Mingo play his guitar, click on this text or the picture of Uno and his brother Cody at play. To order a CD with several videos of Uno playing his guitar, click on the Buy Now Button or send Send E-Mail. You can call us at (724) 858-1426. The CDs are $7.95 + $2.25 shipping, 6% PA sales tax is added to all orders. Mail a check or money order to Dime Software, 302 Holly Road, Adrian PA 16210. Be sure to include your shipping address and phone number. This CD makes a perfect Christmas gift for children and horse lovers. There is not any computer editing to the videos -- Uno really plays the guitar and appears to enjoy playing for the sound (I do not honestly think we can all it music). He has been playing his guitar for about 7 years and likes to have an audience when he plays.

---
---
---
View from Above - Aerial Photo CD of Pittsburgh and Western Pennsylvania in the 1980s. The CD includes some images of Indian Lake -- near Shanksville PA
---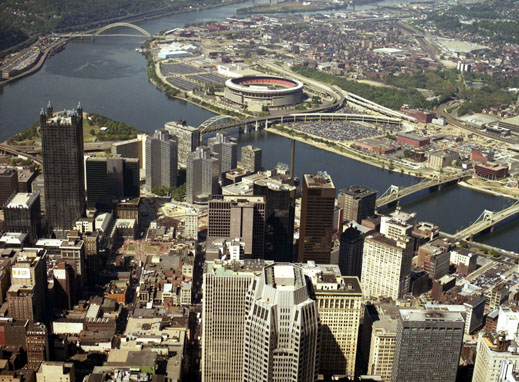 Click here to see a slide show of some of the photos on the CD
The CD includes all the photos shown in the slide show + several more of the Pittsburgh area. The CD also includes a few photos of Indian Lake Pennsylvania, near Shanksville where Flight 93 went down. These photos were taken in April of 1987, 14 years before the tragic attack. To order the CD click on the buy now button. The CD is $9.95 + 2.25 shipping + 6% PA sales tax.